The Presidential, Gubernatorial, National and State Houses of Assembly campaign of the All Progressives Grand Alliance APGA, for the 2019 general election has been inaugurated.
Captioned, "Let's Build a New Nigeria", the inauguration was performed by the Chairman Board of Trustees of the Party, Governor Willie Obiano.
The event which took place at the Dr Alex Ekwueme Square in Awka, witnessed the unveiling of the party's Presidential and Vice Presidential candidates, Retired Major-General John Gbor and Chief Jerry Chukwueke respectively.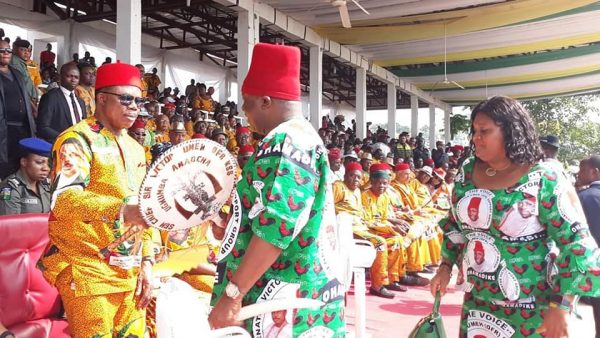 The APGA campaign inauguration which was in compliance with the INEC's time table was attended by APGA Governorship candidates in Imo, Abia, Zamfara and Nassarawa States, candidates vying for different National and State Houses of Assembly positions in the 2019 General Elections, as well as government functionaries, party faithful among others. Performing the function, Governor Obiano canvassed for support for APGA candidates, for good governance.
In his acceptance speech, Retired Major-General Gbor thanked the leadership of the party for the opportunity, stressing that the party will rescue the people from unemployment, poverty, hunger and oppression.
In a remark, the National Chairman of APGA, Chief Victor Oye said that the party is presenting men who have the capacity of taking the Nation to Eldorado, appreciated Governor Obiano for the display of wisdom and urged him to continue the good work.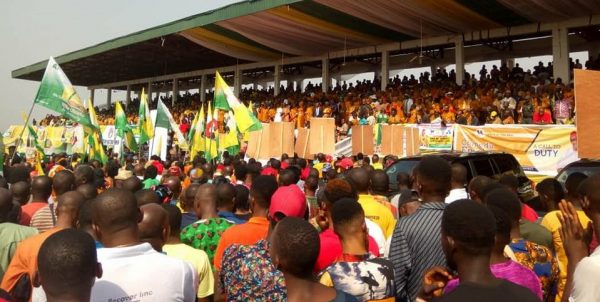 Speaking on behalf of APGA candidates at the National Assembly, the Member representing Anambra Central at the Senate, Chief Victor Umeh expressed gratitude to the party having emerged one of candidates, pointing out that the party is out to eliminate marginalization in Nigeria.
Earlier, the Chairman of the National Campaign Committee of APGA, Mr Uchenna Okagbue stressed that the party's inability to present a Presidential candidate in 2015 general elections is a great political error which the party is now correcting, adding that their campaigns will be Issue based.
Various Chants and songs rented the air, as the APGA flags were handed over to the candidates.